Green House
This facility is not only green in color, but was also constructed with an energy efficient geothermal heat pump and energy star rated windows. It is designed to house large groups, such as university classes and contains 13 beds in 5 bedrooms, 3 bathrooms (one of which is handicap accessible), kitchen, and living area.
Rates and use of these facilities. For more information, contact Barb Van Slyke, 785-587-0441 or bvs@k-state.edu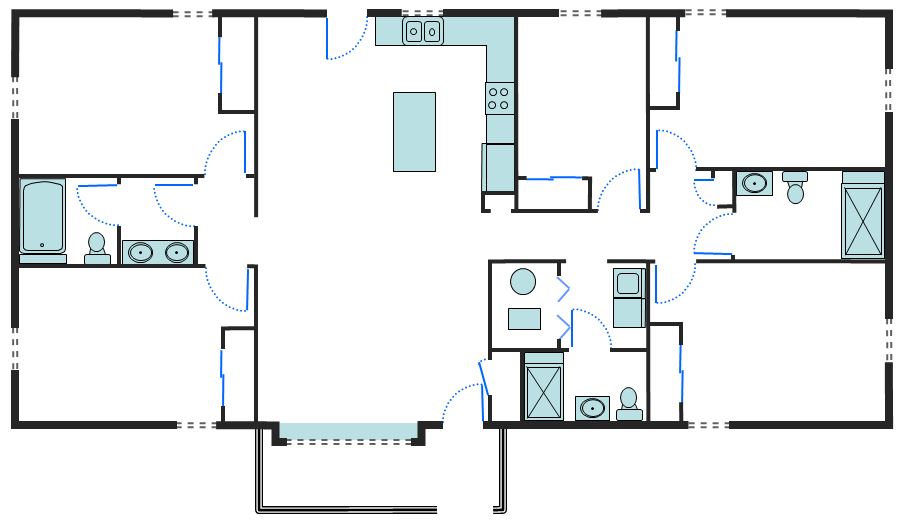 Click for floor plan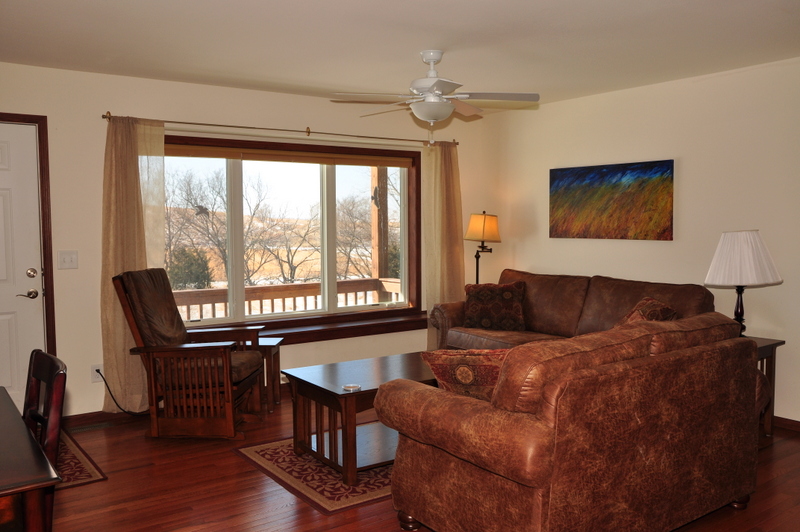 The Green House living area.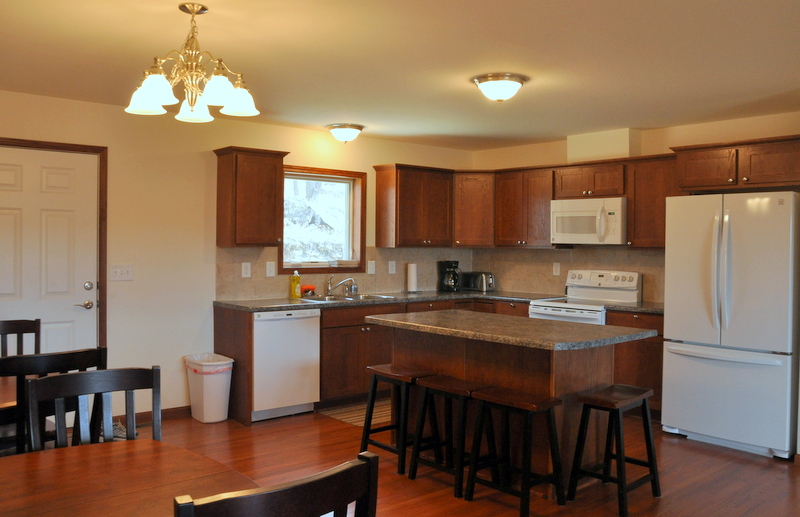 The kitchen, located within the same large area as the living room. The living room is behind the photographer in this photo.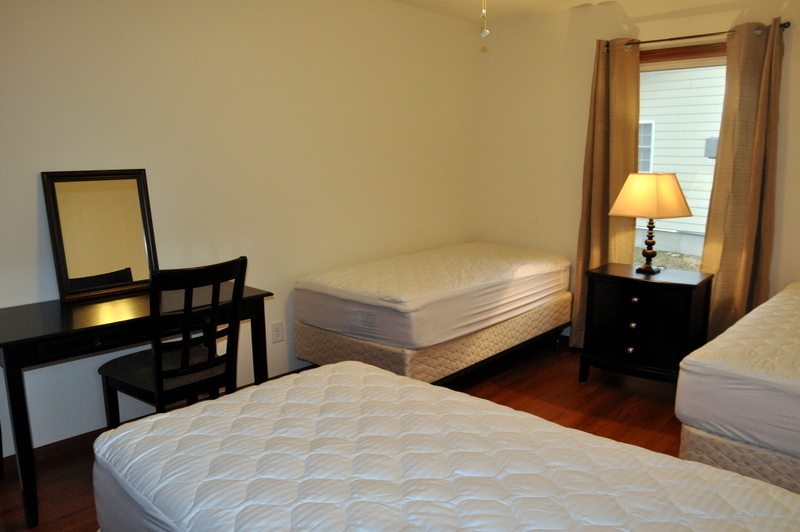 One of the triple occupancy bedrooms.