Hulbert Center
The limestone ranch house (Dewey ranch house) underwent major renovation in 1997 as the main station headquarters building and won one national and one local award for historic preservation. This 3-story limestone building houses the station administrative offices, library, reference herbarium and animal collections, and includes lodging space for visiting investigators. A classroom and small conference room can accommodate scientific meetings, workshops, and educational functions for up to 30 participants. Housing facilities are heated and air-conditioned and include single and double rooms, a large bunkroom, bathroom facilities with showers, kitchen, outdoor patio with picnic tables, and desk space with telephone.
Housing: Heated and air-conditioned dormitory facility with shared bathroom and kitchen; guests are requested to provide their own towels and bedding.
Rates and use of these facilities. For more information, contact Barb Van Slyke, 785-587-0441 or bvs@k-state.edu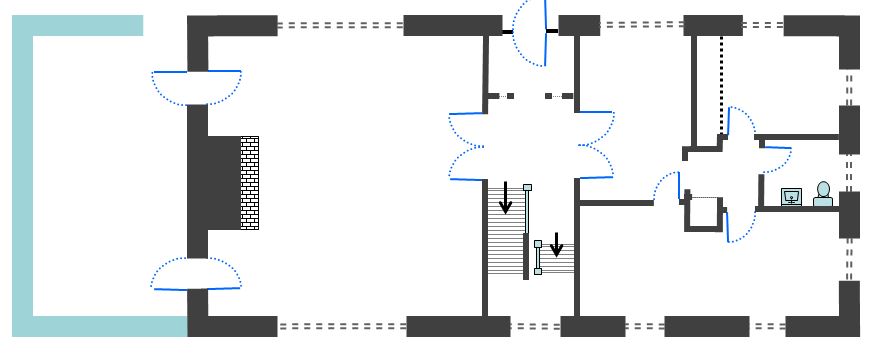 Click for floor plan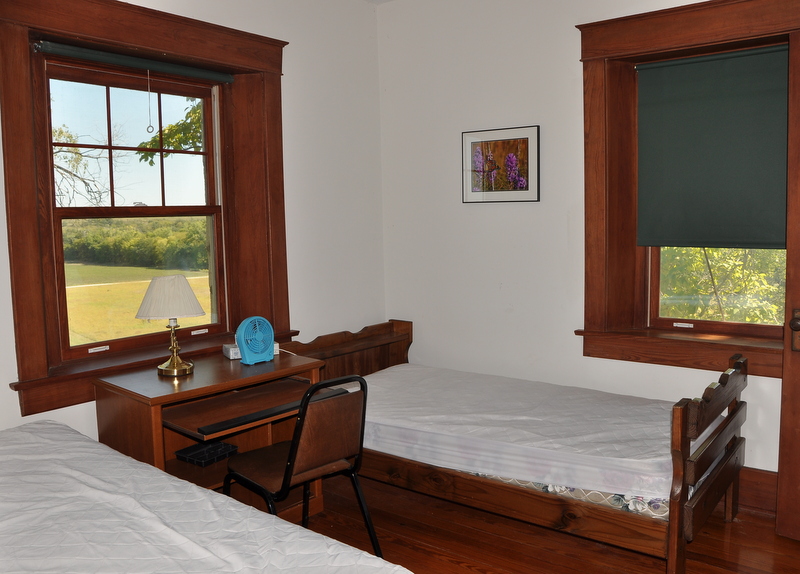 One of the double occupancy bedrooms available on the 2nd floor of the Hulbert Center.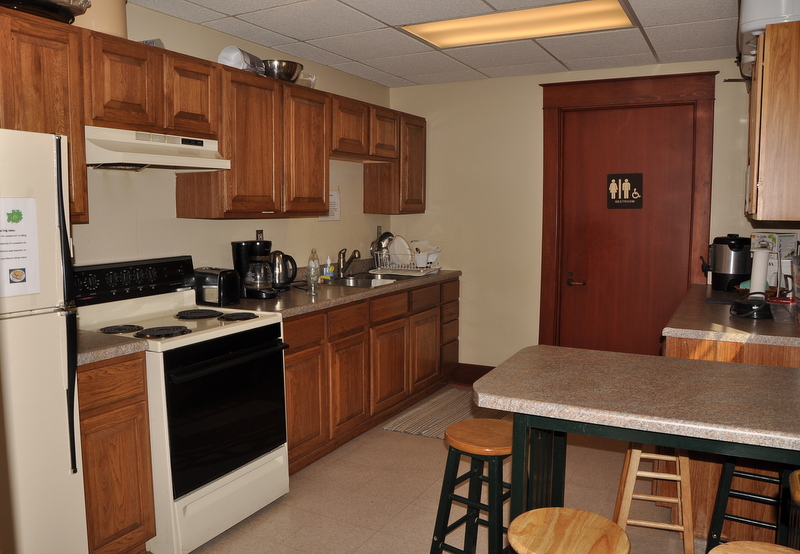 Kitchen located in the basement of the Hulbert Center.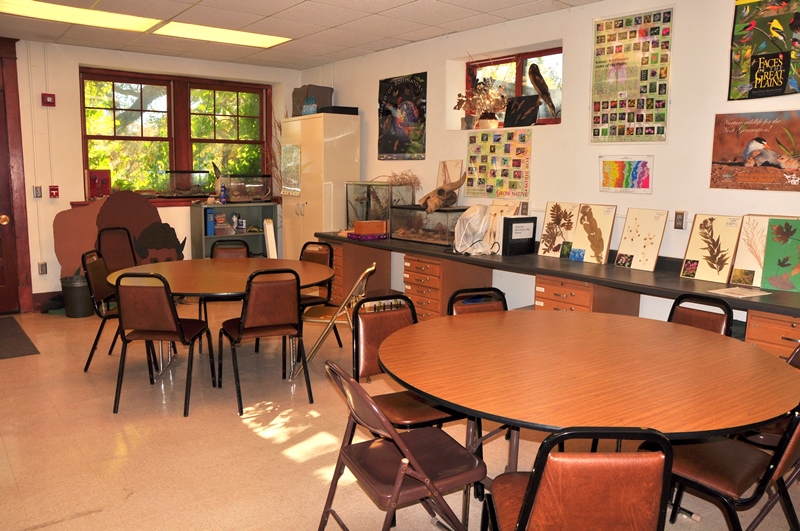 Small classroom located in basement of the Hulbert Center. Capacity as pictured - two round tables with chairs.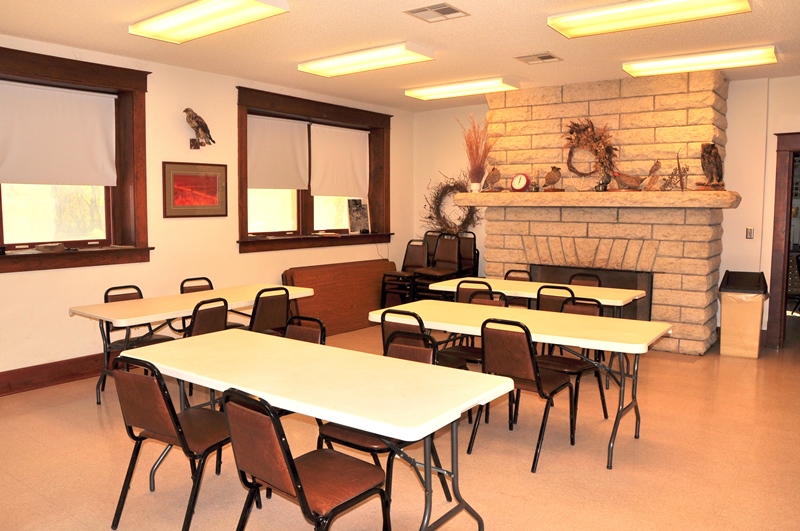 Large classroom (meeting room) located in basement of the Hulbert Center. Capacity is 20-25 with tables as pictured or up to 30 when set up with chairs only as in a classroom.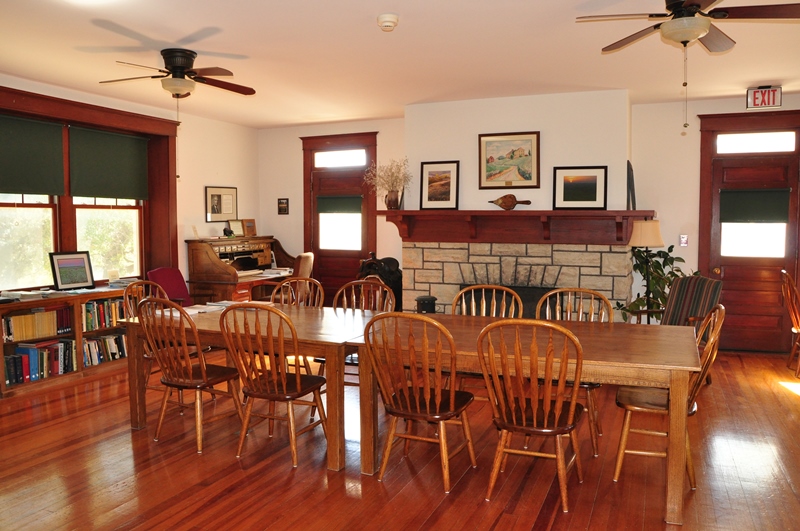 Library located on 1st floor of the Hulbert Center. This room is reserved for small, executive type meetings. No food, drink, or wet lab activities are permitted.